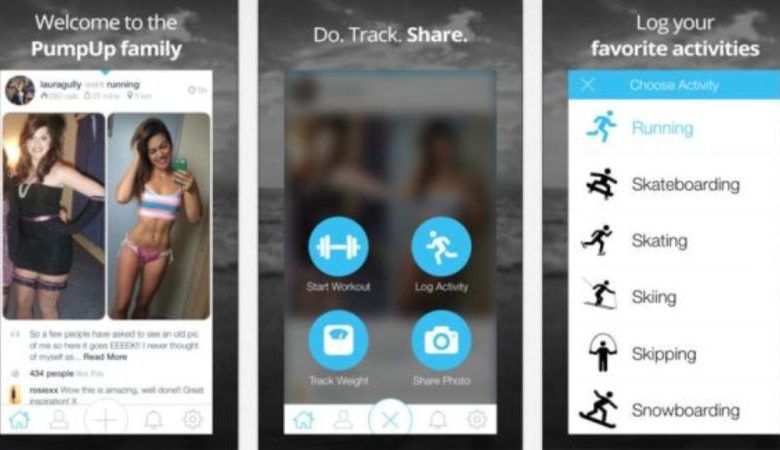 With so many aspects of our lives going mobile, it's not surprising that we can now rely on our new mobile devices to help us meet our health and fitness goals. Thousands of apps exist to aid us in monitoring exercise, weight, caloric intake, and so much more. But which ones actually work? These five popular apps have proved themselves as useful tools in maintaining a healthy, fit lifestyle.
Human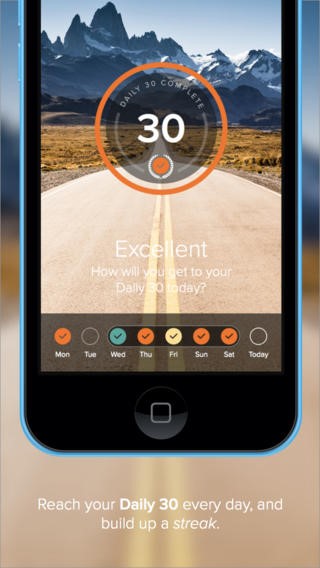 Image via itunes.apple.com
Let's start with something for those of us who prefer a more casual fitness experience. Human for iOS is an app that simply supports you in meeting the Daily 30: Just 30 minutes of physical activity every day, wherever and however you want. Since we're not all equipped for an Insanity workout just yet, this app is great for beginners looking to ease into a healthier lifestyle.
Human tracks your every movement, starting your Daily 30 countdown when you've been active for at least a full minute. Whether you like walking, running, biking, or dancing, the app will let you know when you've accomplished your goal.
Runtastic Six-Pack Abs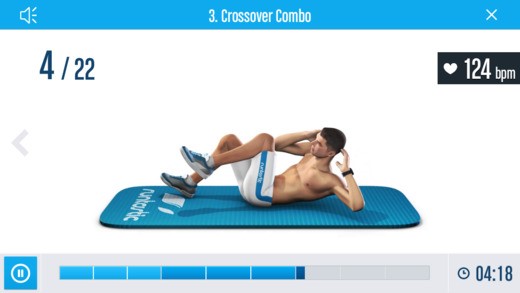 Image via itunes.apple.com
Anyone who's looking for a tougher workout will love Runtastic Six-Pack Abs. Available for iOS and Android, this app comes packed with HD video ab workouts, all customized to fit your needs. Choose between workouts from Insanity, the 7-Minute Workout, and a host of others to see excellent results fast.
One of Runtastic Six-Pack Abs' handy features is that you can choose a little trainer avatar that does the workouts along with you. As the avatar moves, every muscle they're targeting lights up so you know exactly where you should be feeling the burn. There are tons of different customizable workouts for all occasions, plus you can add some motivational music to each session to really pump you up.
Argus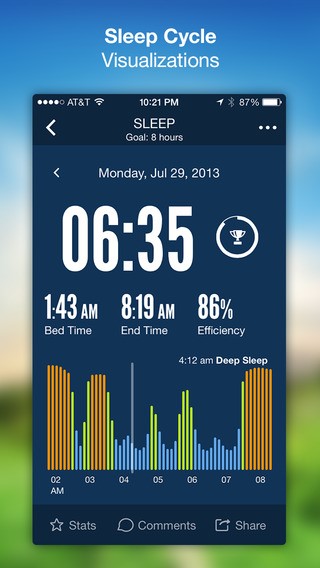 Image via itunes.apple.com
Getting healthy is nothing short of a science, and not everyone is used to monitoring all the aspects of a fit lifestyle. Argus, an app for iOS, takes care of that for you. Using a 24/7 monitor, Argus tracks virtually everything about your life: activity, diet, even your sleeping habits. It crunches all of this information into detailed charts that help you better understand your personal health so you can work on the weaker points.
You'll discover trends in your daily routine that you didn't even know existed, and you can use the information Argus provides to improve your well-being little by little. Whether that means aiming for a few more steps each day or cutting back on snacks, you'll have a much easier time meeting your health goals with this app.
MyFitnessPal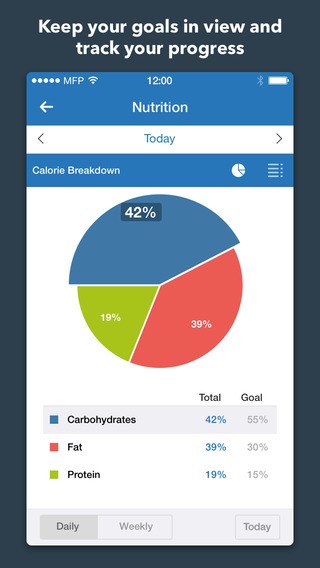 Image via itunes.apple.com
No one likes counting calories, but it's a necessity in improving your health, especially if you want to lose weight. MyFitnessPal for Android, iOS, Windows, and Blackberry takes some of the pressure off by calculating your caloric intake for you.
Its calorie tracker has more than 3 million foods, plus the ability to enter your own recipes so you can keep track of their nutritional value. You can also track 350 different strength and cardio routines to supplement your healthier diet. Don't forget to grab EveryMove as well so you can earn rewards for reaching your fitness goals.
HealthyOut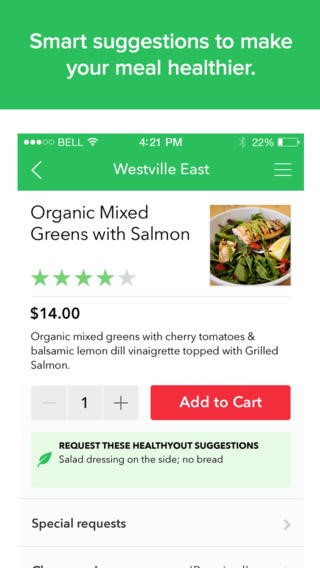 Image via itunes.apple.com
Watching your diet can make eating out a hassle since most restaurants don't have their dishes' nutritional content on display for the world to see. With HealthyOut for Android and iOS, enter your dietary restrictions and let the app pick out a few suitable meals from the restaurant of your choice.
You can choose from popular diets like the Paleo, Atkins, or South Beach, or you can select general restrictions such as vegan, lactose intolerant, heart healthy, etc.
If you need help getting fit and living a healthier lifestyle, you aren't alone. The thousands of fitness apps out there are a testament to that fact, and you shouldn't hesitate to try a few to find the one that best suits your needs. Whether you're just looking to shed a few pounds or you want to earn those washboard abs, there's an app out there that can help you meet your fitness goals.
Article Submitted By Community Writer.