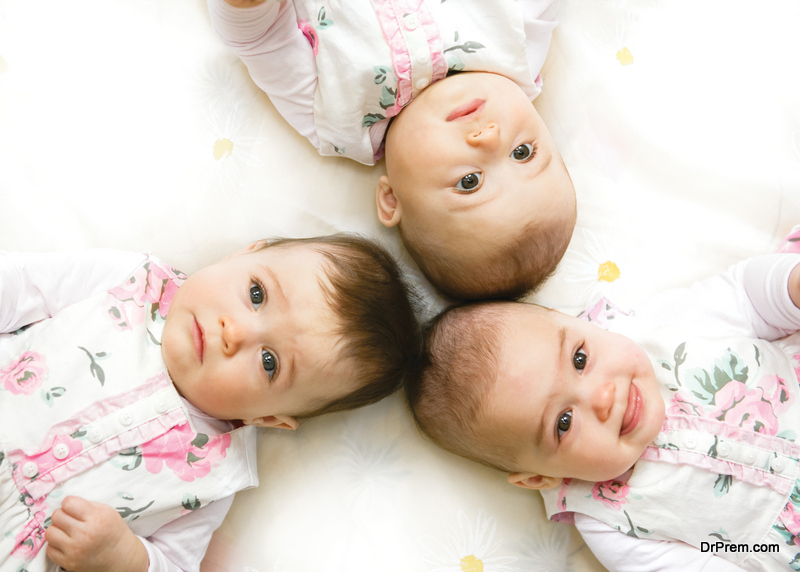 Raising triplets is not an easy task. Parents who have to look after triplets really need expert advice to cope with the different interests and problems related to all three children at the same time. A lot of planning has to be done to raise the triplets properly. It is very difficult to raise even a single child these days; just think about the condition when it comes to triplet parenting! Here are some amazing tips for newborn triplets parents to make the life with triplets easier.
Tips for newborn triplets parents for effectively raising them
The basic factor of concern while talking about triplet parenting is their meal plans. The three of them should be properly fed and taken care of so that their nutritional values do not suffer. Timely meals and proper nutrition should be provided to them as they generally need special care than that the single ones. The most important thing is to provide proper help for moms with triplets. They are already exhausted and need some expert guidance as well as care to raise the children effectively.
Problems while bathing and dressing up the children
Proper care has to be ensured while bathing the triplets. It is quite challenging to bath the triplets as a little bit of carelessness can have serious consequences. It is very important to render help for moms with triplets while bathing the kids so that proper care can be taken. Bathing them at the same time or one by one; proper care and attention has to be given to avoid any kind of mess or accidents.
The same rule applies while dressing them up. Life can certainly be completely chaotic with triplets if there is a lack of alertness and attention. While dressing one of the kids, the other two may injure themselves or indulge in any kind of activities which may be problematic for the mother. Thus, utmost care should be taken while dressing them up after bathing.
Rendering emotional and physical support to the mother of triplets
This is the most important thing that should not be ignored at any cost to ensure proper care and upbringing of the triplets. The mom of triplets should be morally and physically supported by the family members as well as the spouse to develop her confidence. It is essential to make them feel happy and important so that they can cheerfully take up the responsibility towards her children.
These mothers should be helped in her everyday chores related to the babies so that they do not feel exhausted and annoyed. Some emotional support along with the physical one do wonders in raising the capacity of the mothers in handling the triplets effectively. The family members and spouse should make them confident about their style of parenting and their abilities as mothers. This also helps in decreasing the possibility of postpartum depression in them.
Always let them know the importance of teamwork
From a very young age, make the triplets aware of the importance and benefits of teamwork. This will surely make a difference as they would start liking the company of each other instead of fighting frequently. They will play, study, and work together and learn to manage a lot of things easily without their parents help from an early age.