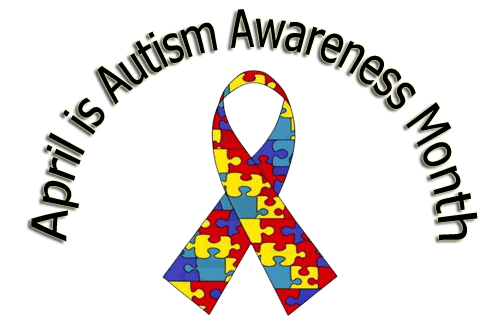 April is Autism Awareness month, and many people are looking for ways to show their support to a diagnosis that affects so many children today.
The autism spectrum affects a lot of children. In fact,1 in every 68 children is diagnosed on the autism spectrum. Some children have mild symptoms and are able to lead long, independent lives. On the other end of the spectrum, these children are unable to communicate and may never be able to live on their own.
Because autism is so widespread, it's important to spread awareness about the disease and help society have a better understanding of autism. So during Autism Awareness month, the following are a few things you can do to show your support.
Go blue.
To show support of autism, you should go blue. Blue is the official color of autism, and many people opt to do a variety of "blue" things to show their support. Some popular actions include changing your online profile pictures to a blue box instead of your own personal picture; changing your porch light to a blue light instead of your usual color; and/or tying blue ribbons around your tree, door, neighborhood, etc.
Help a child with autism.
If you know a child with autism or a child on the autism spectrum, take some time to help them. This can be done in a variety of ways. First, you can offer to spend time with the child so that the child's parent can get a small break. If you have children, you should encourage your children to play with the child. This not only helps the autistic child interact with individuals who aren't solely family, but it will also teach your child a valuable lesson on how everyone is different and unique in their own way.
Spread awareness.
You can also show your support by spreading awareness. If you have experience with autism, spread awareness around your town. Pass out autism flyers or hold meetings about autism in order to inform your community. Fundraising for a Cause has autism ribbons you can purchase and handout to people in your neighborhood or that you can use for your own personal showing of support. You can also create autism events that not only inform your neighborhood about autism in general, but also provides ways for others to get involved, such as fundraising for a local autism nonprofit. The more people who know about autism, the more help can be done to find a cure.
Autism Speaks is an organization dedicated to autism. This organization not only performs research to find the cause of autism and ultimately find a cure, but they also help families with autistic family members achieve certain goals. If you want to show your support for autism, then you should consider donating money to an autism-related organization. This money may help them find a cure, or it may help give an autistic child a necessary product or an experience of a lifetime that can help them tremendously throughout their life.
Article Submmited By Community Writer