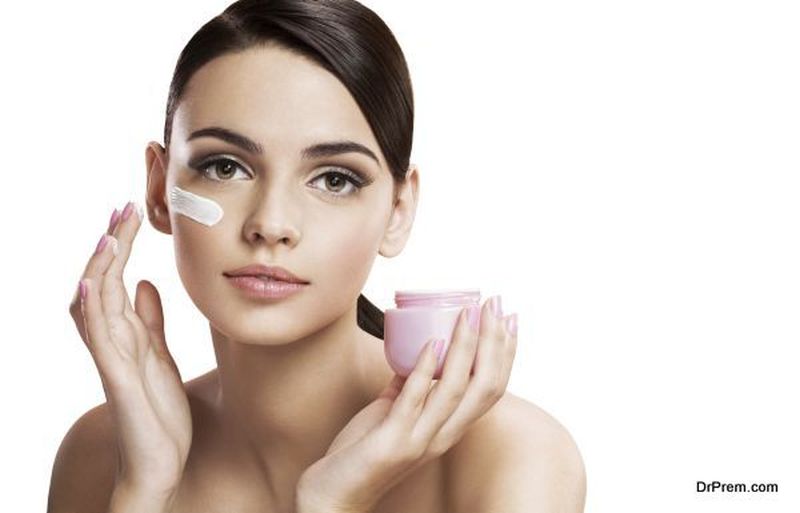 In the pursuit of looking best, many women are shelling out huge money on all sorts of cosmetic products. In the race against looking beautiful and young, every trick in the book and every expensive lotion and potion launched in the market is being tried. However, a recent clinical investigation has revealed that these pricey anti-aging creams cannot be helpful in complete eradication of fine lines and wrinkles; neither can they improve texture of your skin making it look younger.
With the BBC's recent presentation, The Truth about Looking Good, much has been clarified about how to spend meticulously on the products by analyzing their worth! The write up further details about how it can be done.
Choose Retinol over others
When the world is behind finding the best anti-aging cream that can help them to stop their biological clock; a study conducted by Amway Corporation and the University of Michigan has proposed the use of over the counter retinol products only, as an effective needle alternative. The study further revealed that topical application of 0.1% retinol, used continuously for a period of four weeks can significantly help in improving fine lines, wrinkles, and pigmentation.
Accordingly, experts recommended initial use of 0.1% retinol as one of the best moisturizers that can be gradually increased to 0.3% to 0.5% over the period of few months to get better results.
Spending on eyeshadows and mascara is the better option
Over the period of years, cosmetic addiction has jumped leaps and bounds, and we can say the sameabout the amount that has been spent on buying these products. If your budget forces you to check, which blowout products are really worth buying; then beauty experts' advice splurging more on eyeshadows and mascara but in case of foundation and lip gloss it is perfectly ok to look for some cheaper options available.
Don't need to spend a lot on moisturizers
Studies so far are more inclined towards the use of clinical over the counter skin products, rather than supporting expenditure on high street beauty products. These studies have prominently analyzed the skin barrier functions of various anti-aging creams from expensive brands.  And the results were amazingly surprising! Experts confirmed that hydration properties of cheaper brands like Nivea, Clinique's etc. are excellent as compared to their expensive versions like Embryolisse.  However, they also confirmed that although skin health of the participants dramatically improved, the definitive evidence suggesting the best moisturizer and long-term anti-aging effect is still lacking.
Sun cream is the must-have even in winters
It is not surprising that the sun is bad for our skin; in fact, studies have proven the truth about sunrays being more damaging than pollution and smoking. The Sun has a direct damaging effect on the elastin fiber protein, fibrillin that is being referred to as the "tent pegs" of the skin and is destined to provide support to the skin epidermis. Since fibrillin is destroyed by the sun, it leads to significant skin sagging and wrinkles. Thus, a daily dose of sunscreen with high SPF that can counteract damaging effect of the sun is recommended even in winter as the best anti-aging cream.
Do not go with the claims
It is observed that whatever these expensive anti-aging creams claim isn't always seem to be true. Almost 80% of the cosmetic experts agree with the fact that if the product is claiming 10% reduction in wrinkles and fine lines, it is not always necessary that the product will meet the expectations.
Although, as per the regulatory guidelines almost 90% of the cosmetic products are compliant with the guidelines issued by state-level regulatory authorities; it is important to bear in mind that most of these claims are always tinged with the marketing gimmicks.
Low Self Esteem can be the primary reason
The world's leading cosmetic companies have tried to explore the drivers for product purchasing and have found that customer's self-esteem is the leading factor in purchasing the most expensive products. The study further indicated that, as a general thumb rule, majority of customers tend to buy expensive anti-aging creams to cater their self-esteem. The study further suggests that the outward appearance of the product has to be very appealing to radiate an aura of credibility and status. The concept is identified to be as a self-discrepancy theory that explains in detail as to why many luxurious brands spend so much on packaging.
Self-criticism is dangerous
In order to choose the best suited, we need to stop self-criticism. It is commonly observed that when offered self-perception in public, we judge ourselves harshly and are ready to give total credit to others. Experts further suggest that quite often due to growing pressure to look attractive and beautiful, negative aspects of one's appearance are preferred over the positive aspects.
Thus, identifying the positive features and highlighting them with an available cosmetic brand can help us to spend less and look attractive.