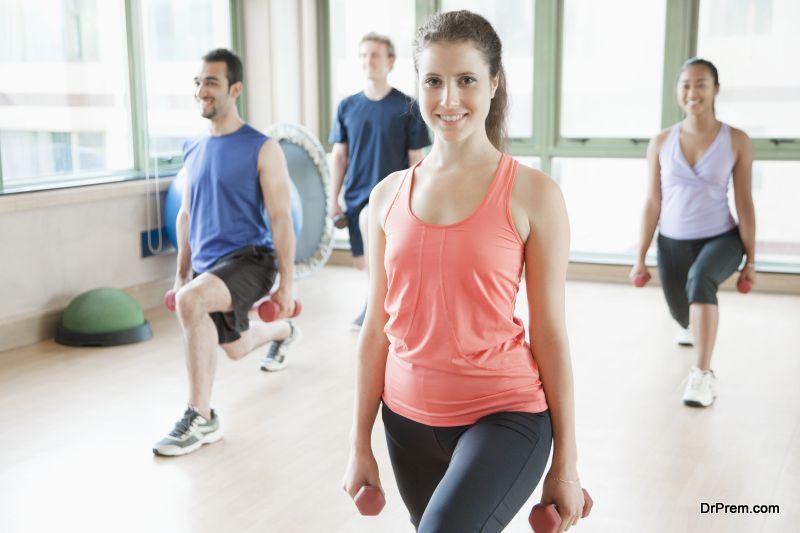 Group fitness regimes are a lot of fun. Individual exercising have their own perks, but there is nothing that can beat the benefits of group exercising. At times exercising alone can become very monotonous and boring. Sometimes a person may also lose their motivation or focus and start making excuses not to hit the gym.
The environment of exercising in a group can really be motivating. The shouts of encouragement, fast movement, fun competition to be the best, loud music and the ability to make friends who are focused on that fitness regime are all part of the benefits of being in a group workout.
Group fitness keeps you motivated
One of the best things about working out in a group is that you are always motivated. From the instructor to your friends or even your fellow group members, anyone can become a motivator who helps you in achieving your goal.
Exercising right is another way to be motivated
It is just not enough to exercise, what is even more important is that you exercise correctly. Right instructions can always motivate you to exercise correctly. Some people tend to get conscious if they are in a group. Sometimes they are dealing with the internal feelings and emotions of the dilemma of doing things incorrectly.
Well, the reality is that when you look at things in a positive manner. The fact that you can see somebody, who is not a professional fitness instructor, exercising can reduce your misconceptions and motivate you do your best. The other benefits of exercising in a group, include:
Physical benefits
Considering that, there are a variety of programs and styles for working out; joining a group that is relevant to what you need can help you achieve your fitness goals faster. Along with that group, advertising can really be beneficial to your Physical health since you have people other than your fitness instructor.
Accountability to attend your fitness classes
As an individual, you have no accountability. You are free to decide whether you want to go to the gym or not. That is not the case when you are exercising in a group. The reality is, provided that group exercises or workout programs are for a specific number of days or time and that you pay for them, it becomes a genuine reason for you to go to the gym more often. Directly or indirectly, signing up for group fitness motivates you to keep on moving on.