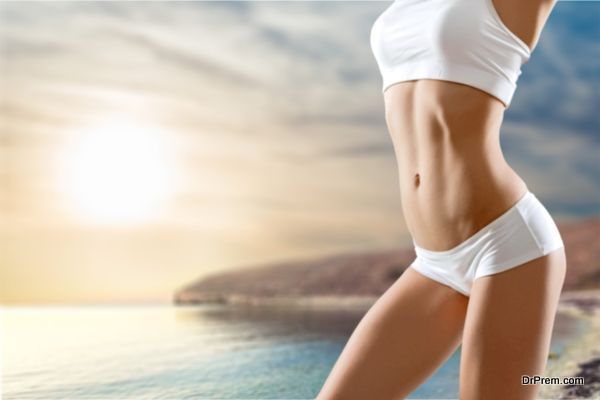 Now we're into the spring months the light is back, the weather is slightly warmer and it's the perfect time to start getting fit for the summer. There's no excuses for you to avoid a bit of exercise and there are plenty of options for you to consider. To help you out, in this post there's a few examples that you might want to give a try.
Running
To start with one of the more obvious methods, running is a tried and tested way of staying fit and active. The key here is to start out nice and slowly, jogging a short route a couple of times a week. Then slowly extend your time, distance and regularity as your fitness levels improve.
You can find a number of apps to support you with this and track your progress, also remember to warm up and down and invest in the right gear. It pays to purchase your running clothing from an established seller too, as they can advise you on which items will be right for you.
Swimming
Another great workout is to go swimming; this exercise is not only great for cardio but exercises more muscle groups. Again you can track your progress using the same methods as running, but also there are swim classes you can take with like-minded individuals looking to get healthier.
Team Sports
On the subject of like-minded individuals, there are also team sports you can play such as football, rugby, basketball and hockey. The chances are there will be a local team with different ability levels to choose from; if not, you can always take a look online for your nearest teams. These are a top choice for those looking to get fitter in a more sociable manner.
Yoga
For those of you out there who prefer a more relaxed approach to fitness, or would rather exercise in the comfort of your own home, then yoga is right for you. There are instructional videos on YouTube as well as on the app stores that you can download and work out to at home. Again, these start at beginner level and work their way up.
With the above, you can of course pick and choose which to do if you fancy a bit of variety in your life. Equally though you'll need to have a degree of dedication at first to get into your exercise, however remember that not only will you be getting fit for summer, you'll also be doing your health the world of good at the same time.

Cycling
Cycling, be it on road or off road is fantastic for your fitness. It's also great fun and less effort than running! You could try BMX (get some good shoes for this, try Skate Hut), road, and mountain or just relaxed (ride around town/cities). Just make sure you get some gloves, helmet and good shoes.
Article Submitted By Community Writer