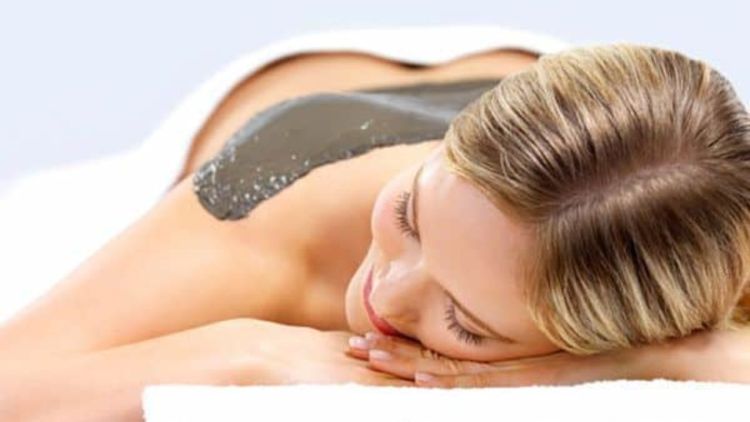 Body wrap is a popular spa therapy for weight reduction. If properly combined with your weight loss diet and exercise routine, it can offer added results by reducing a few inches from different body parts. The squeezing action of the body wrap is usually responsible for weight loss, as your body would be wrapped to compress your tissues. To prevent weight gain, a body wrap also extracts excess water and toxins from your body by opening your skin pores. The extracted water is absorbed by the wrap itself. If you get body wraps from a spa, it can cost you a lot. Thus, doing your own body wrap can save you money. It is also quite easy to make a body wrap at home. Check out how you may do so.
Step 1: Using clay and various herbal ingredients, you may easily make your own body wrap. You can use your favorite essential oil to mix in the clay and sea salt. You should first boil one-fourth cup of sea salt in two cups of water. Turn off the heat when the sea salt fully dissolves in water. Then, you should add a cup of green clay and two tablespoons of olive oil to this mixture. When the mixture is cooled off, rub it all over your body.
Step 2: Use some thin sheets or towels to wrap around your whole body. As you need to do this task neatly and tightly, you may take help of a friend. However, you can do it once you have enough practice. Start rolling the sheets around your body as if you are applying a bandage to it. Begin this task from your legs going way up to you shoulders.
Step 3: You should then lie down in your bathtub for about 45 minutes. Line up the bathtub with some towels before you enter. You may also lie down on a sheet of blanket rolled open on the floor.
Step 4: When the mentioned time is over, rinse off the wrap using warm water. It will be easier to clean yourself up if you are standing in your bathtub. While rinsing your body, gently give a rub and massage to it.
Step 5: Pat dry your skin and wear some loose clothes after you have cleaned yourself up. This enhances ventilation to your skin pores. You may also drink a glass of water after some time so that excess wastes are drained out of your body.