Sometimes, a good way to gain considerable weight loss is to follow a diet program, which comprises supplements and consultations in one package. Jenny Craig is such kind of a program that is claimed to provide visible changes of your composition. One package of this diet offers around 100 options of low calories foods, as well as personal consultations. The emphasis of Jenny Craig relies on the reduction of calories. In accordance with the user's parameters (objectives, gender, and height), the calories range varies between 1200 and 2300.
This diet program promises 2 pounds of weight reduction per week for its customers. Such a claim was refuted by a clinical research of this diet plan. The results showed minute weight loss in annual term. I.e. if a user weighs 200 pounds, he or she can reduce the weight for 9.8 pounds in a year. Such results are simply achieved duet to the limitation of calories intake.
The supplements of this diet are detailed in Jenny Craig diet review. Despite the numerous positive claims provided by the manufacturer, the ingredients of prepacked foods of this brand are of poor quality. You can find many cheap components, which are not safe. In addition, they are likely to trigger various health issues such as obesity. These components are the replacement of qualitative ingredients. The content of supplements includes carrageenan, corn syrup, yeast protein, modified food starch, guar gum, etc.
Corn syrup is the major causative agent of obesity. Actually, it is used as a cheap sweetener.
Guar gum is known as thickener, which can cause nausea, gas, indigestion, diarrhea etc.
Carrageenan is another thickener. It is the extract of red seaweed. You can often find this ingredient in processed foods.
Yeast protein is the ingredient added to provide protein taste.
Modified food starch is the component used to make a certain texture and increase viscosity.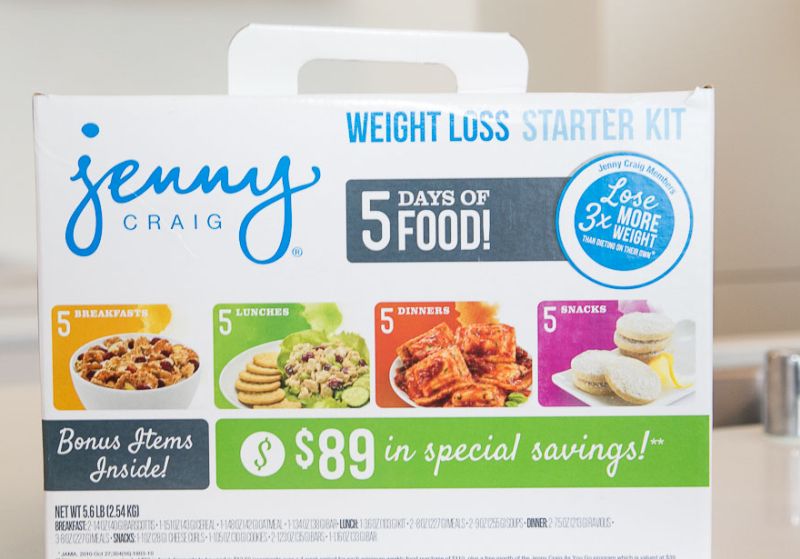 The other ingredients are also cheap additive, which do not provide any weight loss efficiency.
Taking into account the above, the price of Jenny Craig seems incredible in the bad sense of the word. You need to pay $99 to be enrolled and $19.99 to get 3 consultations. Prepacked foods will increase your bill for another $15-$23 depending on what you choose. As a result, your weekly charge will amount more than $100 for the diet plan with cheap ingredients and arguably efficiency.
The feedbacks on this diet plan are numerous and mostly negative. People complain about the price, bad feeling, zero quality and side effects. The poor quality of customer support was also mentioned.
In conclusion, the above-mentioned brand is a low quality diet plan, which offers prepackaged supplements with zero efficiency and weight management consultations. The only weight loss benefit of Jenny Craig is the reduction of calories.
Article Submitted By Community Writer