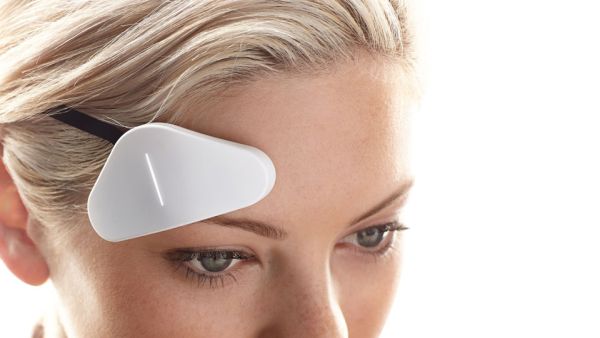 There are many wearable devices available in the form of wrist gadgets including Fitbit that tracks the steps walked, heart rate, temperature, blood pressure and quality of sleep etc. However, with the increased demand and popularity, the next generation wearables are going to be small but more invasive. According to a study, 73-percent people in China use the wearable devices in their day-to-day life.
Thync is a step ahead in the wearable devices
China has introduced a new wearable device known as Thync that stimulates the brain and provides relaxation. Thync is a joint effort made by experts from varied fields of neuroscience, neurobiology and electronics. The purpose to create this device was to help people suffering from mental disorders such as depression and anxiety. The device is in the form of a small patch and meant to be attached onto the forehead. It uses low energy waves to stimulate the nerves present in the head and face. These nerves transmit message to the area of the brain responsible for energizing and relaxing the body. Thync is a perfect example of a step ahead medical device that will benefit several people looking for a natural remedy of curing the mental disorders.
Additional next generation wearables
One among the next generation wearables is a disposable capsule that features built-in camera that detects the problems of stomach and intestines. Another addition to the health wearable is a headband that tracks all kinds of brain injuries. Moreover, there is a pill having an ingestible sensor that checks whether the people are taking medicine according to the schedule or not.
With the increasing health issues, people are looking for smart wearable devices that keep check on their physical and mental health. The new wearable health devices coming in compact form not only appear small, but also track a large portion of the body wherever entered.