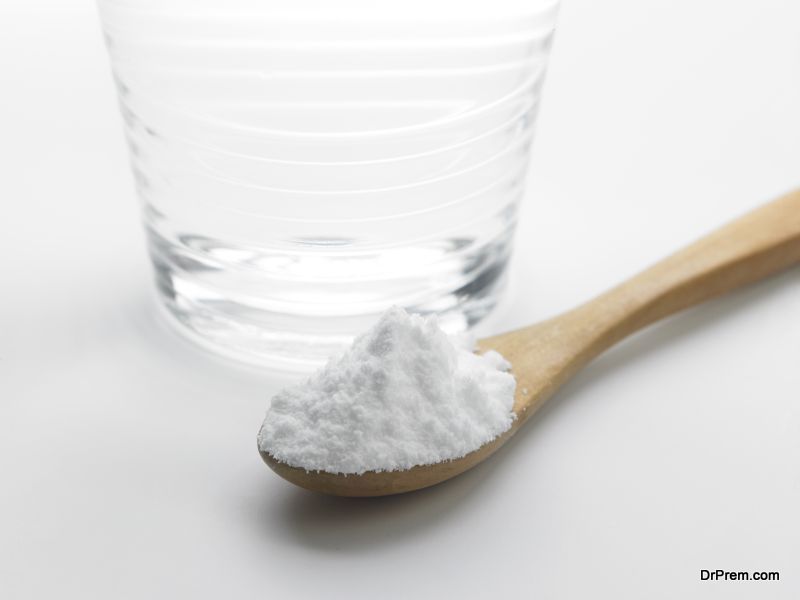 Blackheads, those ugly bumps on the skin, are the skin pores clogged with dirt, oil, and dead cells. They are pimples without skin that turn black over time and are called blackheads. Out of the different methods and remedies that are widely used for getting rid of this unpleasant skin condition, use of baking soda is one.
Using it in the right amount and in the right way, one can remove blackheads while keeping the skin all fresh and good. Here are some of the effective ways you can use baking soda to say goodbye to blackheads.
Baking Soda with Lemon
Blend 2-tablespoon baking soda, lemon juice, and granulated brown sugar. Gently massage the solution into your skin, focusing the problem area, and let it sit for 10-15 minutes. Continue following this procedure once a week, until you get desired results.
Baking Soda with Distilled Water
Take a bowl and mix a teaspoon of baking soda in distilled water. Take a shower or simply place a clean towel dipped in warm water over the affected area to open skin pores. Dip cotton balls in the baking soda solution and place them on the blackheads for about ten minutes. Clean the affected area by rinsing it with an exfoliating cleaner.
Baking Soda with Vinegar
Mix baking soda and apple cider vinegar to form a thick paste. Apply the paste on your face and let it dry for about twenty minutes or so. Rinse your face with warm water and then wipe it with a soft cloth or towel.
Baking Soda with Rubbing Alcohol
Use an oil-free facial cleanser to clean the affected area and then dry your face. To disinfect the area, dip a cotton ball in rubbing alcohol and apply it over the area, excluding peeling and inflamed area. Add some baking soda to boiling water to make a fine paste. Apply the paste when it cools down and let it dry. Rinse it off with warm water and then splash your face with cold water to close the skin pores.
Baking Soda with Herbs
Boil some fresh rosemary and elder flowers in water and then steam your face. Make a thin paste of baking soda and water and apply it on the blackheads on your face. After scrubbing the paste for about five minutes, rinse it off with warm water. Pat dry your face and then apply a moisturizer that suits your skin the best. You can follow this procedure twice or thrice a week depending on your skin condition.
Baking Soda with Honey
Oil-drying and exfoliating actions are both instrumental in removing blackheads. When baking soda is mixed with honey, it shows both these actions. Massage the paste gently on the affected areas and let it sit for 5-7 minutes. Rinse using warm water and follow this procedure once a day for as long as you do not achieve desired results.
Baking Soda with Milk
For a gentle and quick home facial to prevent blackheads, you can use baking soda with milk. Mix baking soda in some milk and then massage the paste gently on the affected areas. After it dries, wash it with warm water. In the end, splash some cool water on your face to close skin pores.
Baking Soda with Toothpaste
Combine 1 part each of baking soda and toothpaste and then add two parts of water to make a paste. Open up skin pores either by steam or by simply applying a cotton pad soaked in warm water. Rub the paste on the affected area gently for some time. Repeat this process twice a day to see desired results.
Summary
Baking soda is an effective home remedy when it comes to getting rid of blackheads. It exfoliates skin, unclogs pores, and leaves skin soft and smooth.