Even in later life, it is still important to remain as active as possible. Sport not only helps to keep us fit and healthy, but its inclusivity has numerous benefits on a social level.There are few things that bring people together quite like sport and, as we get older, keeping active becomes more and more important.
Another thing that happens as we grow older is our bodies' ability to withstand high-intensity sports, such as football and soccer amongst others. That doesn't mean that once we reach a certain age we should retire from activity altogether, with a number of sports that can be played just as well by senior citizens as those in the prime of their life.
Bowls
To be a good bowls player, you require a lot of skill and technique. Whether you play inside or outside on the bowling greens, you will soon find out just how tense a game of bowls can truly be.
Many greens are made of artificial grass for indoor and outdoor use, to ensure pristine playing conditions, as well as ensuring that clothes are not ruined with mud. Skilful, sociable and practical, bowls may very well be the ideal sport.
Curling
A game much similar to bowls, curling is a faster variant of the game that is played on ice. The game has the simple objective accumulating points by sliding the stones into the target at the end of the lane.
As well as the curler themselves, two sweepers accompany on each turn attempting to guide the stone to its target place by brushing the path. With curling given the nickname of 'chess on ice', you soon realise how strategic this game is. Curling is certainly one for any master tactician.
Golf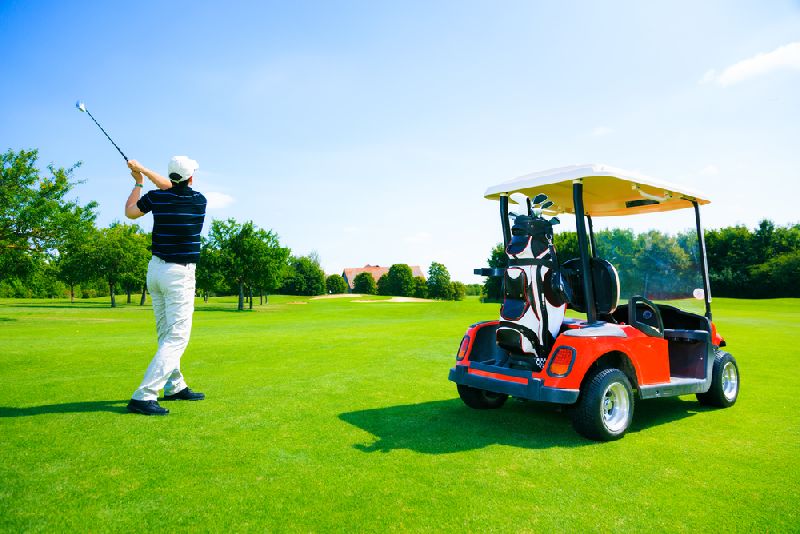 One of the biggest sports in the world which, up until recently, had a reputation for being an older person's game. On this list, golf is the most expensive sport to participate in, with golfers around the world spending a lot of money on equipment, as well as club memberships.
The slow pace of the game lends itself perfectly to senior citizens, allowing enough time to socialise with those you are playing with, while still keeping you moving from green to green.
Walking Soccer
With growing popularity in the United Kingdom, walking soccer is aimed towards those aged 50 and over as a slow-paced alternative to soccer in its traditional form. Whereas in normal soccer players are encouraged to run past their opponents, running in walking soccer is strictly forbidden and will incur a fowl.
Players can keep up with the pace of the game, while still giving themselves a workout and maintain fitness. Just as soccer has grown in popularity over the last couple of decades in the United States, it would be of no surprise to see walking soccer enjoy something of a boom, allowing senior players the opportunity to participate.
Darts
A hugely popular game around the world, darts is the ultimate mental game combined with skill and bottle. Not only are players required to know their mental arithmetic's when toeing the oche, they must also have pinpoint accuracy when throwing the dart.
Originally regarded as a pub game, it should come as no surprise that darts has a reputation as one of the most sociable games to play. Due to the limited physical exertion required to play the game, it is not uncommon to find 50 and 60-year-olds every bit as competitive as those half their age.
Are you one of many senior citizens looking for a new sport or hobby? If so, we hope that you will give any of the games listed above a try and, who knows, you may just fall in love with your new sport!
Article Submitted By Community Writer