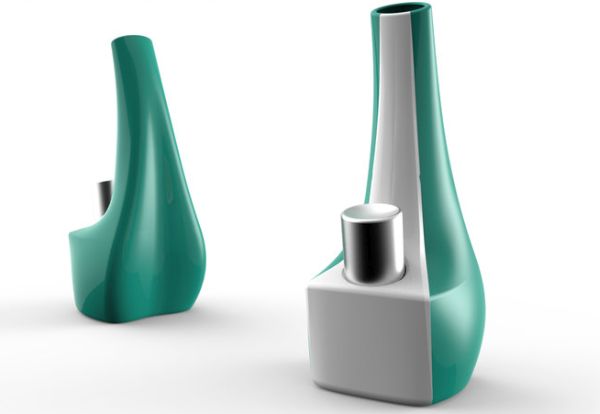 Asthma is such a pain and if it is nocturnal asthma, the experience becomes even more traumatic. For children particularly, it is tough because they cannot even use the inhaler properly. Designer Yu-Cheng Yang understood the problem and he managed to come up with Breathe, a Pediatric Nocturnal Asthma Inhaler that could make nocturnal asthma less traumatic for children.
Project's goal
Nocturnal asthma is a terrifying experience every time, be it for children or the aged people. The difference that makes it much more terrible in children is the fact they do not know and they cannot use the traditional asthma inhaler on their own. Those inhalers surely relieve asthmatic symptoms but they make no point for little children for whom it is too difficult to use them.
An episode of nocturnal asthma can prove fatal if poor children do not have their guardians beside them in need. The Breathe nocturnal inhaler that is a brainchild of designer Yu-Cheng Yang is a project that aims to provide children suffering from nocturnal asthma an inhaler with a design that even children find easy to use.
Breathe – small and easy to use design
The Breathe inhaler has an HDPE plastic body that comes in a variety of colors. Children can choose any color they like. The white portion that you see is phosphorescent pigmented plastic that glows in the dark, a feature that makes it apt for nocturnal asthmatic patients. The broad design of the inhaler is a special purpose to serve. Yu-Cheng Yang noticed that children use inhaler with both their hands and usually use their thumbs for strength.
He gave Breathe a broad design that allows children to grip inhaler with both their hands tight. While holding inhaler with both their hands, they are supposed to place their thumbs on the replaceable medication canister and press it. The small size of the inhaler enables children to hold it in their hands with ease, and the perfect grip makes it easy for them to use it.

Traditional inhalers are big and not quite easy to use. On the other hand, the Breathe inhaler has a compact design that makes it good to be used by children. After putting in many efforts and after passing innumerable evaluation rounds, the Breathe came into life.
Source : CarbonMade.Com