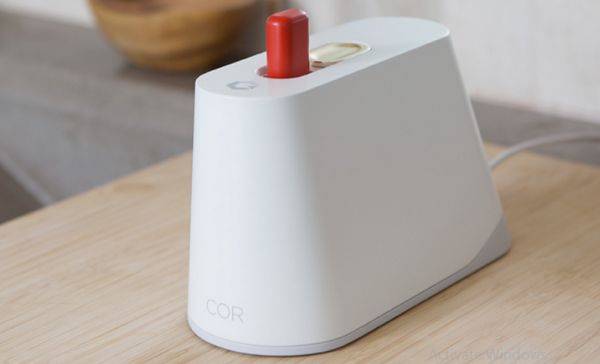 Cor is smartphone-controlled spectroscopy and blood testing kit that's designed to provide you all your health related information at home. Now no more going to hospitals and waiting for hours to get your reports. This amazing device will tell you what's going on inside your body within few minutes. But how does this unique blood testing kit works? Let's find out few insights about the product.
Idea
The main idea behind the creation of this medical kit is to make health care easy and actionable for people who don't want to visit hospitals every now or then. Therefore, Bob Messerschmidt, founder and CEO of Cor, and his team of experts have come up with this ease-to-use blood sampling kit.
How does it work?
Cor kit includes a blood reader, a web, single-use cartridges for blood samples and smartphone app that supports both Android and iOS devices. To use the kit, you need to press a cartridge against your arm so that fine needed attached on the cartridge can pierce you skin to take blood sample. Once blood sample has been taken, you can put the cartridge into the reader for further analysis. The reader works on vibration spectroscopy to identify various chemicals in the blood and show readings using infrared light. The whole process from taking sample to analysis is quite fast and painless. It will take only few minutes to find out about your health condition, that too within the comfort of your home.
Smartphone app for analysis
The collected data on the reader is further sent to your smartphone app that can explain all the information in simple manner. It will indicate your about cholesterol levels, fasting blood glucose, fibrogens, etc. Moreover the app also suggests few changes in diet, supplements and exercises.
Cor health tracker gives ease to caregivers as well as regular health care practitioners by letting the individual perform blood tests on their own.
Source : KnowYourCor.Com