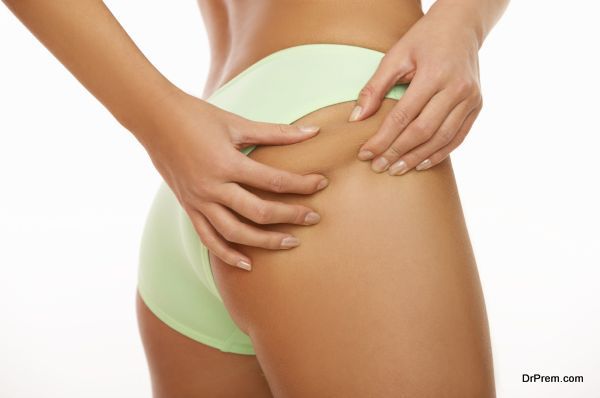 You do not have any problem talking about your facial acne but you tend to shy away when it is about butt acne. Well, no need to because you are not alone, many others experience this embarrassing acne breakout. You do not want to talk about it, no problem; just get the hang of the following DIY remedies and precautions and get rid of them ASAP.
Baking soda paste
An effective home remedy that can take away embarrassing and painful butt pimples is a baking soda paste. Make a thick paste by mixing baking soda and water, apply it on pimples, and let it dry for good 10 to 15 minutes. Continue this procedure for some days, it cleanses, unclogs pores, eventually taking away all the pimples.
Apply lotion containing lactic acid
Application of lotions that are loaded with lactic acid is beneficial for treating butt acne. It helps exfoliate your butt skin by removing dead skin cells, which is a healthy procedure to keep away butt acne.
Lemon Juice
Lemon juice is an effective remedy to treat acne, be it on any part of your body because it is rich in vitamin C. It reduces inflammation and unclogs pores. You feel the sting effect when you apply lemon juice directly over the affected part but it does not harm you in any way. The sting effect is of the acid in lemon juice that very efficiently kills bacteria and stops acne. It also helps reduce acne spots and marks, as lemon has natural bleaching properties.
Garlic Juice
Garlic juice is yet another very efficient acne removal remedy. However, you must be careful in its application, as its concentrated form is too strong and it might burn your skin. You must dilute garlic juice before its application.
Personal hygiene
Many reasons are responsible for the butt acne breakout and personal is one of the reasons. Do not wear too tight and uncomfortable under garments let your skin breathe. Keep it neat and clean and prefer cotton made undergarments.
Honey treatment
Massage the problematic area with some honey on a regular basis, and you will see no more breakouts happening. Its medicinal properties prevent further breakouts and cure the existing ones.
Turmeric
Turmeric has tremendous anti-inflammation and anti-bacterial properties, which makes it an ideal solution that cures acne breakouts. Simply apply some turmeric paste that you can make by mixing some water to it on the affected area, let it dry and then wash off. Do this on a regular basis, you will see all pimples vanishing.

Butt acne is a painful and an embarrassing condition. With the help of some effective home remedies and precautions, one can easily get rid of them.