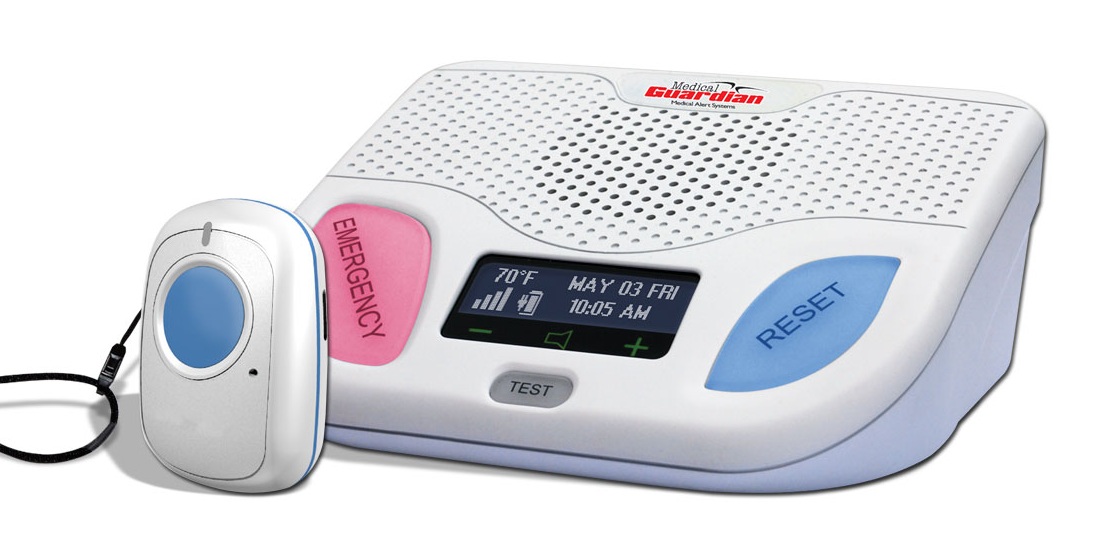 In recent years, medical alert systems have become a popular way for seniors to ensure they have knowledgeable and instant attention at their fingertips should they ever experience an emergency. In addition to the peace of mind that comes from knowing a friendly and helpful voice is only as far away as the push of a button, these systems also allow seniors to maintain a more independent lifestyle. The result is the true benefit of inspiring a feeling of confidence in its customers.
Medical Guardian stands apart from other alert systems in two important ways. It first has a tested protocol for handling calls to its alert center determined the most effective by its logistical experts. Medical Guardian also hires professionals with extensive 911 training and further supplements this training with proprietary instruction regarding the handling of any calls to its center. This special training means they are thoroughly versed in the protocol for dealing with any emergency call and are able to summon an ambulance when needed. This winning combination of staff training and logisitical sophistication ensure clients of Medical Guardian can expect first rate care and attention to detail from any member of the staff.
The complete system comes with a base station that includes a 72-hour backup battery and has a simple to use interface that includes a clearly-marked emergency button. It also features an area that tells the time and allows for tests so that customers can see that the unit is functioning properly; the unit actually tests itself every few weeks to ensure that all systems are at optimal operational levels. There is also a two-way system of communication that offers customers to speak with the company's trained personnel at any time. Customers also have a wearable pendant with emergency button so that they are able to alert emergency personnel even at times when they are not able to reach the base unit.
Seniors are also given the opportunity to add valuable extra features onto their base system, such as a GPS system capable of locating their pendant wherever it is, a fire, carbon monoxide and smoke monitoring system, a component that is able to instantly detect whether the person using the pendant has fallen and a wall-mounted button. This comprehensive list is able to cover any emergency imaginable and offer a sense of comfort to anyone needing the assurance that caring professionals are a simple call away.
There is no activation fee for the Medical Guardian system; neither are there any troublesome long-term contracts to which customers must abide. All components of the system come with a lifetime warranty. In fact, there is no charge for any of the equipment needed, and all components will be shipped to the customer at no cost. Medical Guardian really is the most comprehensive unit on the market today. Its services give seniors back their ability to live independently, a benefit that just might be the most valuable service it off.
Article Submitted By Community Writer.