Summer time is one of the best time for kids to have fun in the water. This is also a perfect time for parents to spend time with their kids. Water activities are a lot of fun. However, they can also be dangerous. If the safety measures are in place then they help to ensure that children are safe while they are participating in various water activities. One such way to help kids understand the importance of proper safety measures is by holding lifejacket training for kids.
Introduce the lifejacket in the right manner
The first step to get your kids to understand the importance of wearing their life jackets is by introducing them in the right way. No doubt, as parents you assist your children in wearing the lifejacket; however, introducing it the right way only helps kids to understand the real meaning of the lifejacket.
Show them videos and tutorials
Another way of helping kids understand the importance of lifejacket is by showing them various tutorials and videos that emphasizes this front. Kids of today learn better, when they have the backing of an audiovisual learning experience. There are many tutorials that are designed for kids, which make the completely training process interesting. This is also a perfect way of making kids understand the importance of a life jacket.
Teach them to choose the right lifejacket
Each lifejacket is manufactured based on the weight of a person. This is why it is important that they should choose the right lifejacket based on their weight. One of the best ways to get this done is by having different colored jackets that have tags.
Show them the right way of securing the lifejacket
Another lifejacket safety precaution that kids should know is the right way of securing their jacket. This will help them to understand how they should wear their lifejacket and make the necessary checks. Not only can you do this by demonstrating it, however, you also need to make them understand the significance of each safety clip that is on the lifejacket.
Lead by actions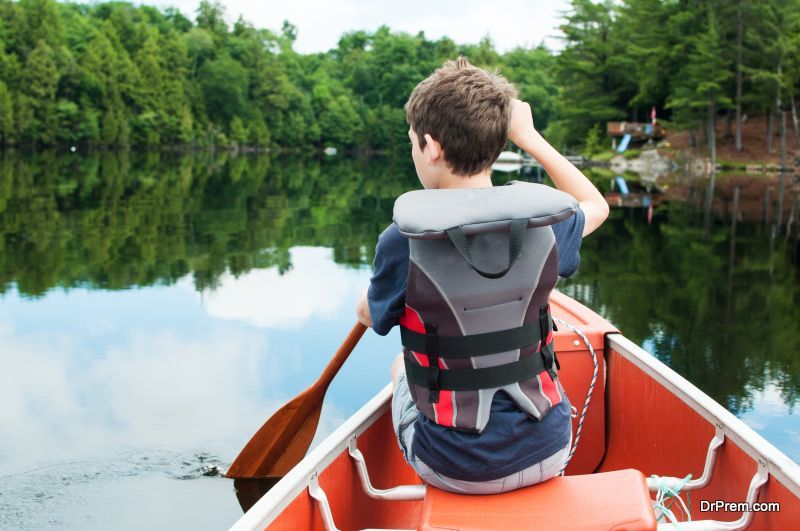 If you want your kids to understand the importance of a life jacket, it is important that you should lead by actions. Kids learn by what they see, and this is why, you need to set the right example by showing them that even adults have to wear it for safety reasons. It does not matter if you are a good swimmer or not, wear a lifejacket as it is better to be safe than sorry.