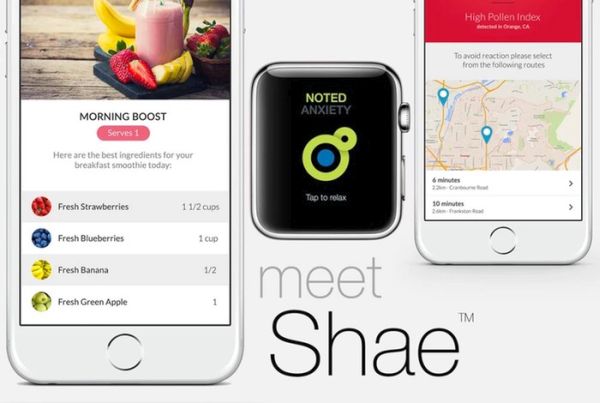 Among other leaps in the field of Biomedical Research, Shae has entered the virtual world with its launch over Kickstarter a crowdfunding website. This week Shae, a virtual personal assistant that comes as an app on smart-phones and smart-watches was released on the Kickstarter website. Generating around $125,000 in the first few days of its launch, the application will revolutionize the health and lifestyle of the general public. Personal Health 360 brings to you, your own personal assistant which will remind you to make healthier choices in terms of your diet, lifestyle, sleeping choices and stress reduction.
The vision behind Shae

'Siri- for your health' as described by the team leader Matt Reimann, Shae is a virtual health assistant that will customize as per your genetic make up and provide you with all the health advises that you will ever need. Matt Reimann was himself diagnosed with a terminal illness due to a genetic disorder, he traveled the globe in finding the solution to making a healthier lifestyle optimizer.
Getting Healthy has never been so easy

Now you do not need to remind yourself of how you could change your health for the better, because this app will lend you advises that are time tested and accurate. Shae functions to keeping you healthy and hence happy. Now with a tap of your finger you can install this app from the Kickstarter website and get into shape by choosing the correct lifestyle.
Stress reduction, sleeping pattern monitor , nutritional demands, dietary controls and other modern exercise and workout regimens are some of the few features that Shae incorporates in its design. It is expected that very soon the app will be made available for download across other major platforms for smart-phones and smart-watch users because of the high profit that the app has already generated.
Source : Geeky-Gadgets.Com