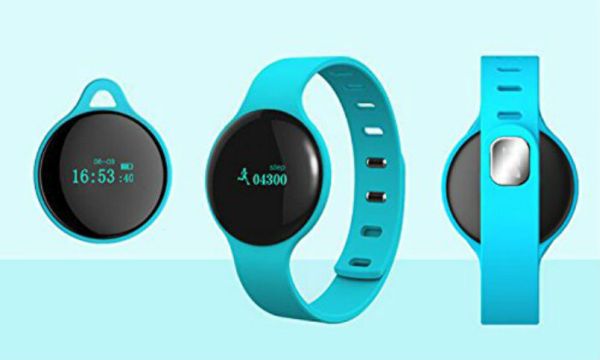 Upcoming smart gadgets are not only designed to be functional, but to enhance your style statement as well. The latest stylish addition to the wearable technology is Trace Smart Band by Noise. Available in blue and black color options, the unique Trace band is priced at the most affordable price Rs. 1,599.The band can track down duration and intensity of your work in day-to-day life.In addition to this, the device also measures the amount of calories burnt while exercising. If you intend knowing more about the product, here is a complete insight into it.
Incorporated with multiple functions
Trace band is a wearable device that looks somewhat like a wristwatch. Being detachable, you can also use it like a pendant.No matter you are at home, gyms or workplace, the smart gadgeteasily checks your physical activity during the course of the day. The bandnot only tracks your workout, but also keeps check on your sleep time.Additionally, the band is integrated with an alarm clock, and comes well-equipped with Bluetooth connectivity. The OLED splash resistant display provides a smart screen to the band and makes it look more stylish.The smart device gives time-to-time notifications and updates through visual graphics.
Helps you stay fit         
Noise is aiming to provide smart products like Trace Smart Bandto help you stay healthy and fit. The collected data further encourages you to lead an active lifestyle by keeping regular check on the several activities you perform during the day. Being portable, you can carry the device wherever you want and take good care of your health.
With the fast lifestyle, the necessity to stay fit is increasing. Everybody is looking forward to a healthy life, but without wasting time and money. This can be possible with the Trace smart band that checks your health and inspires you to lead a healthy life.
Source : Bgr.In