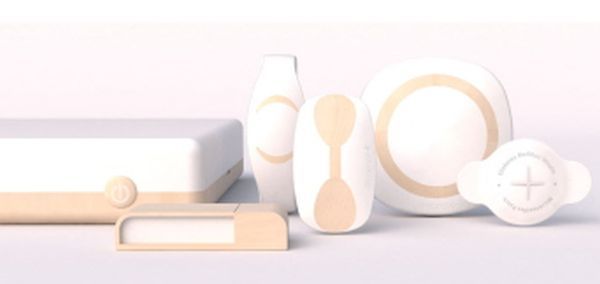 Benson Lee, a Singapore based designer who understood the hassles of visiting health clinics for routine checkups every now and then, has come up with a beautiful alternative. He has managed to bring healthcare within reach, as in no need to visit hospitals and clinics for routine checkups because you can do it on your own, sitting right there in your home. Here is Omamori, making all this possible.
Your doctor at home
The Omamori is a kit consisting of modular devices that promote healthy living in its clients. It checks different health aspects and lets you know your health condition. The data recording and monitoring devices of this kit allow people to skip those every month hospital visits for checkups and routine tests, as they can do the same at home with its help. The device connects you to your doctor, who analyses the recorded data and lets you know your health status.
System Layout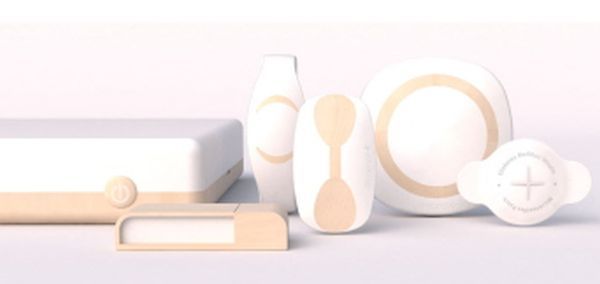 The system is an overall network that connects the user to the system and then the user to the doctor. The modular devices include the accelerometer, pulse meter, diabetes monitor, blood pressure monitor and the exercise monitor. All these modular devices you use to check your health status, and it sends a report to your physician. Your physician gives you feedback based upon the report, and plans medical appointment only if the report outcome is problematic or alarming.
The Design
The main device is made of a polycarbonate and a boxwood combination, which gives it a very simple design. You touch your finger on its surface lights up with a mild welcome tone. The simple interface of the Omamori kit enables users to feed in their health recordings and readings with utmost ease.
The device for tracking one's blood pressure, it is the continuous arterial pulse wave monitor that monitors blood pressure from the wrist. The silicon wrist strap lights up and vibrates while tied on the wrist, as if giving the wearer a signal that his blood pressure is abnormal.
The Omamori exercise tracker is a small sized accelerometer that you can keep in your pocket, and it tells you how much calorie you burnt in a day. It is perfect for people trying to lose weight and for everybody who love to have a healthy body. You can share your healthy report with others on the network, so that they also feel motivated to follow a healthy lifestyle as you do.
The Omamori health monitoring kit by Benson Lee is necessary have for households wherein people do not have time and money to spend on monthly hospital visit for their checkups.
Source : Coroflot.Com